Holzhauer City Ford, Serving Belleville, Collinsville, O'Fallon and Waterloo, Offers Auto Service You Can Rely On, Right Here near St Louis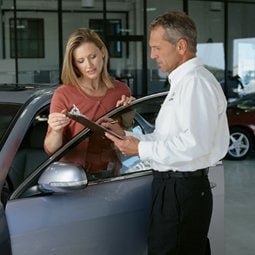 There are a wide range of reasons that drivers near St Louis and beyond trust Holzhauer City Ford to service their vehicle. Maybe you need some routine maintenance? Or, perhaps you're looking to replace your muffler from an accident? Or, perhaps you received a notice concerning a recall? In any case, our trained and confident automotive experts will be here to help you in any way they can. With years of experience and authentic Ford parts at their disposal, rare are the repairs they can't rectify with flying colors.
Ready to put us to work for you? Simply fill out our online appointment form to get started. With the help of Holzhauer City Ford, you can count on many worry-free miles in your future.